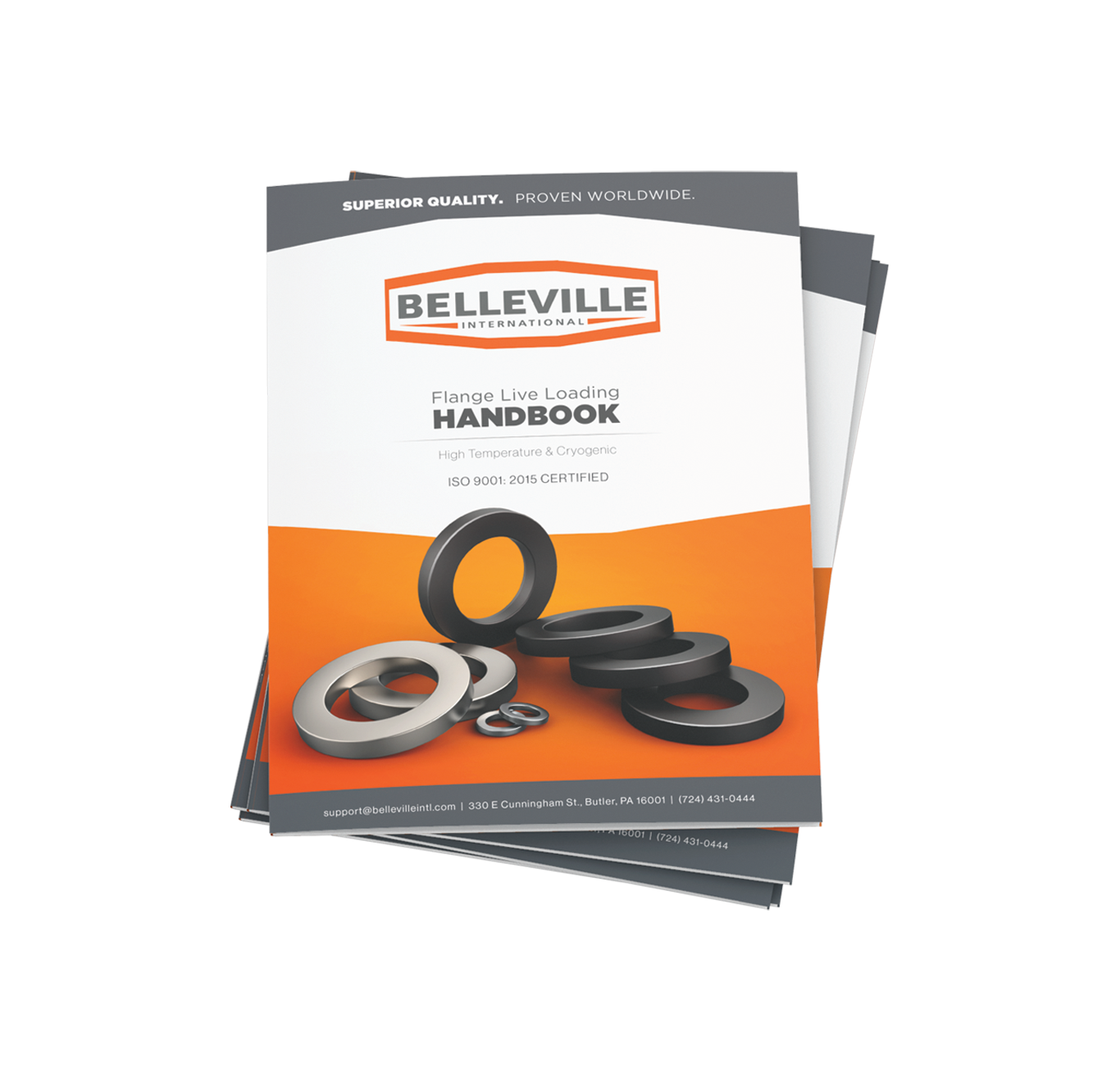 BELLEVILLE SPRING FLANGE WASHERS: HIGH TEMPERATURE & CRYOGENIC
Offered in H13, Inconel and 17-7 PH SS. Reduce leaks, Fugitive Emissions & Costs by installing Belleville International's Flange Washers. In a well designed joint system, belleville washers will significantly increase the elasticity of the joint, reducing the amount of preload loss when the joint yields.
PRECISION VALVE COMPONENTS
In addition to belleville springs and live loading, Belleville International specializes in precision valve components including: metal body gaskets, ball seats, shims, seat locking rings and custom rings & spacers. We machine a variety of exotic materials including Inconels, Titanium, Waspaloy, Hastelloy, 17-4 PH SS and more!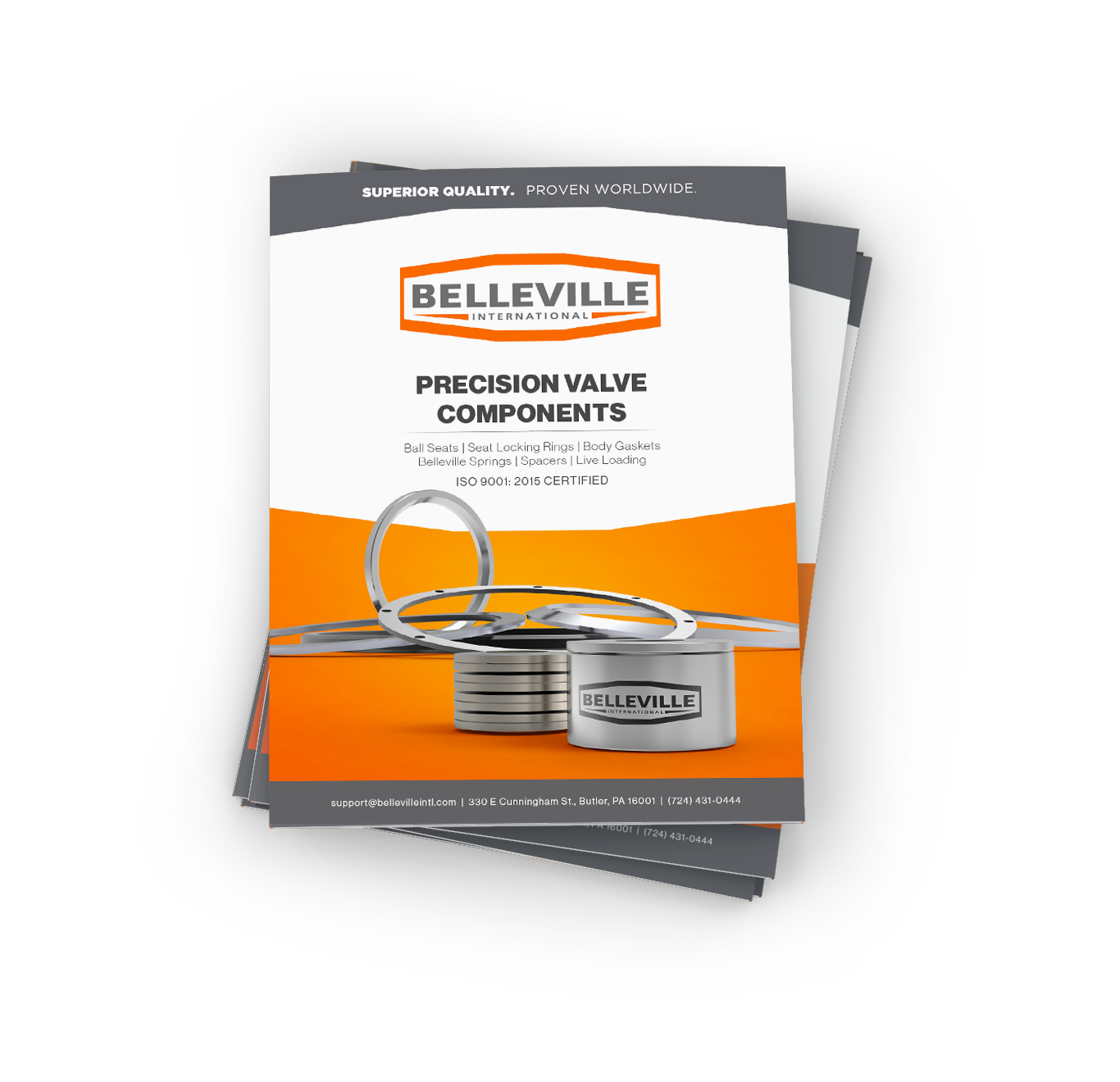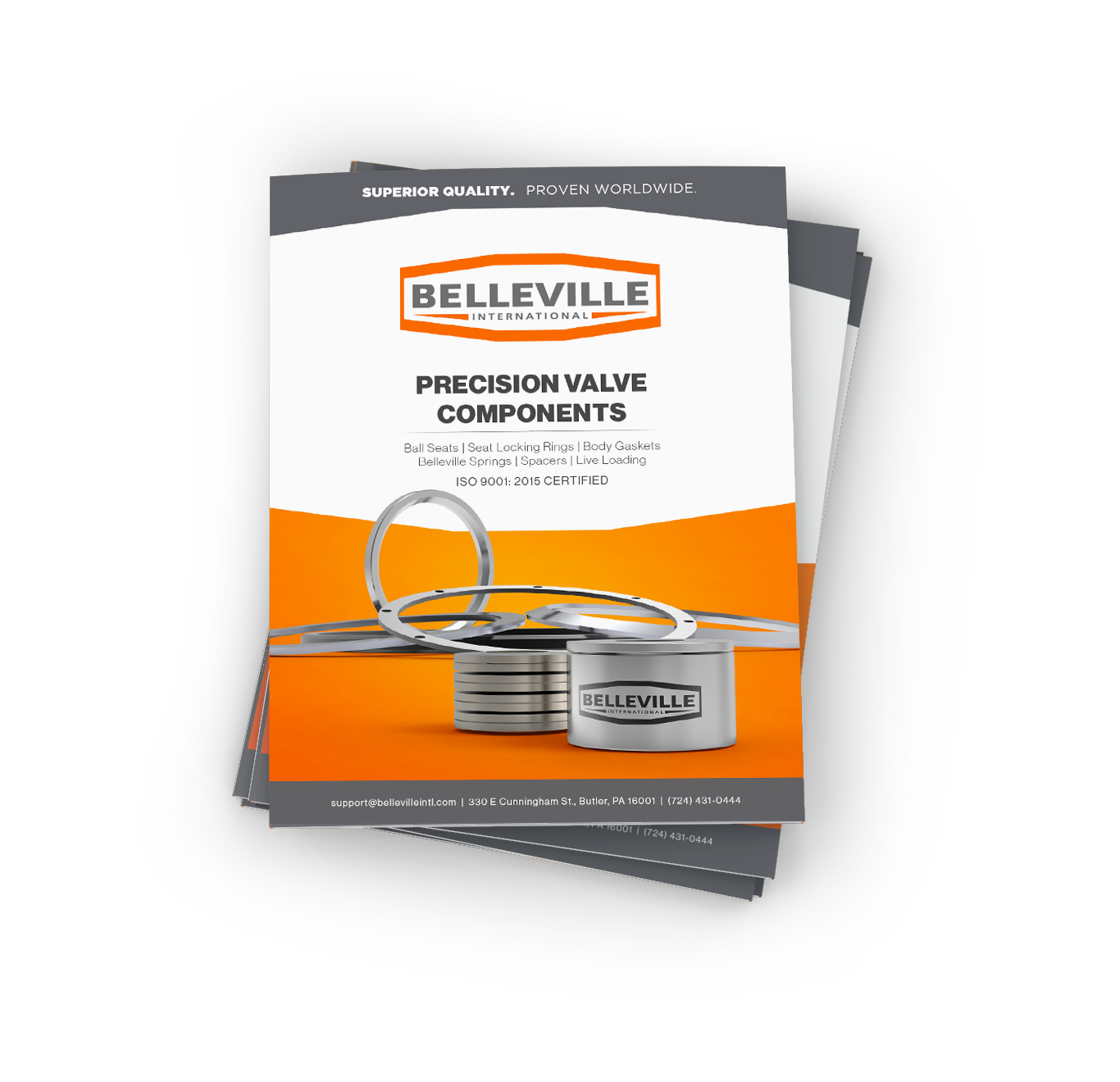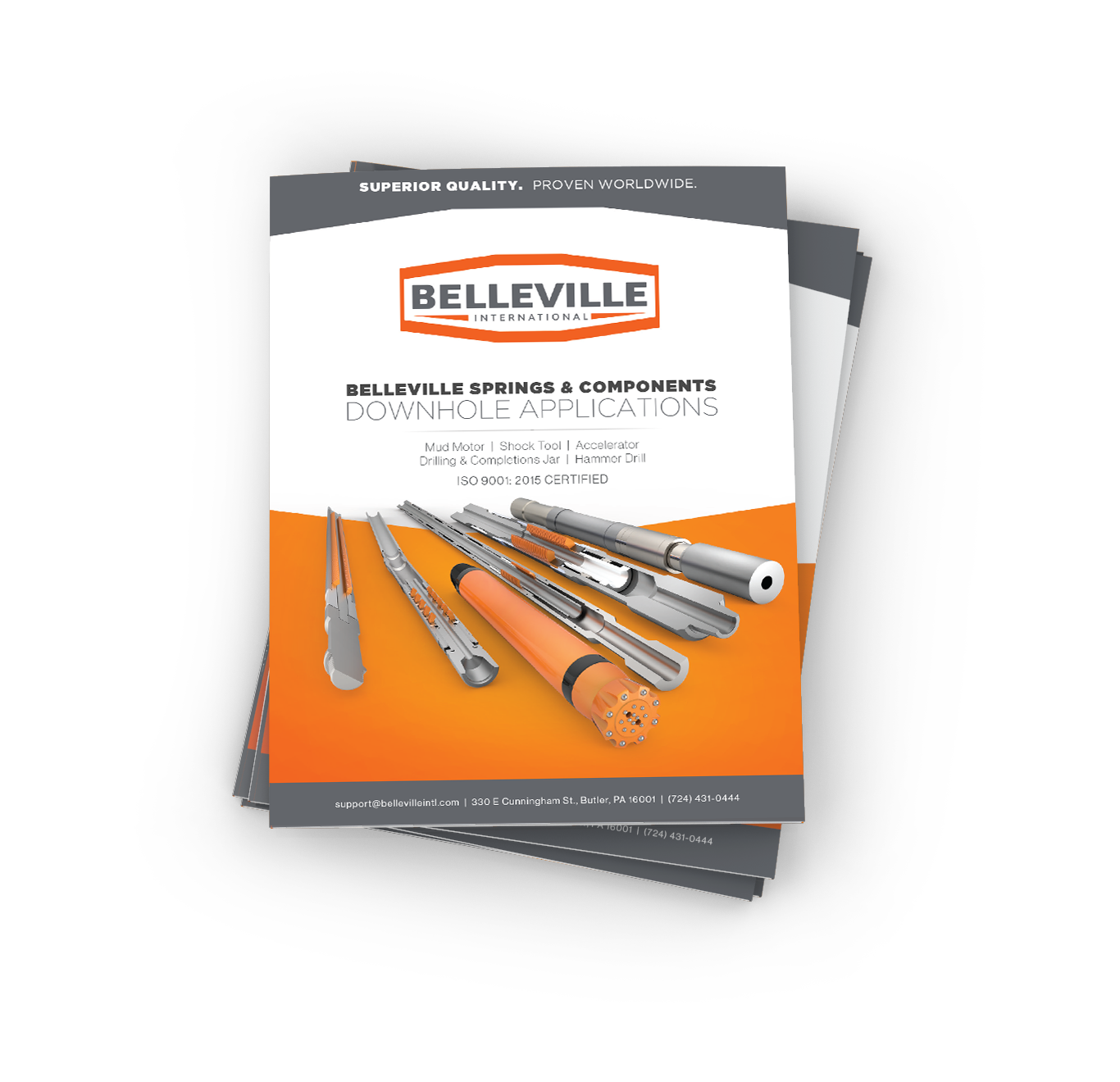 DOWNHOLE DRILLING SPRINGS AND COMPONENTS
At Belleville International, we manufacture belleville disc springs and components for shock tools, jar tools and drilling motors. We specialize in the design of belleville springs to maximize spring life and keep your tools running longer with less intervention.
INDUSTRIES WE SERVE
We meet the critical needs of our customers worldwide. Our team provides custom disc springs and products with full traceability, expedited production and excellent service. We can help find a solution for your application in any industry.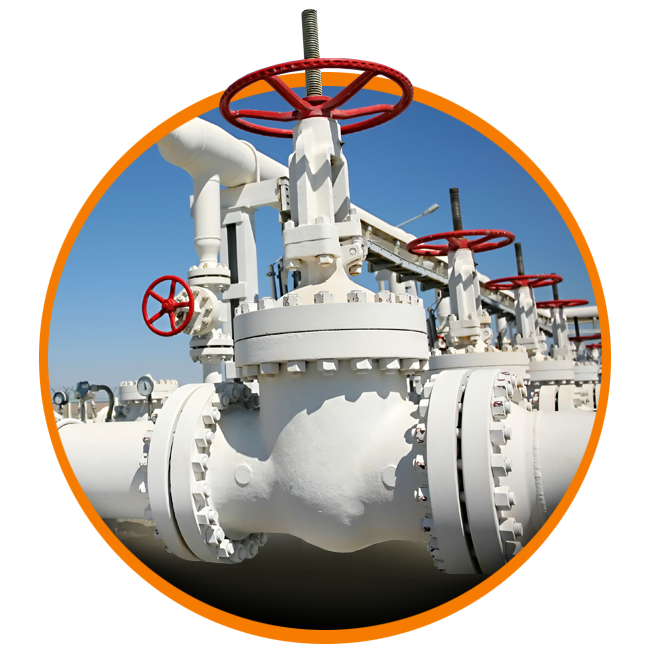 VALVE MANUFACTURING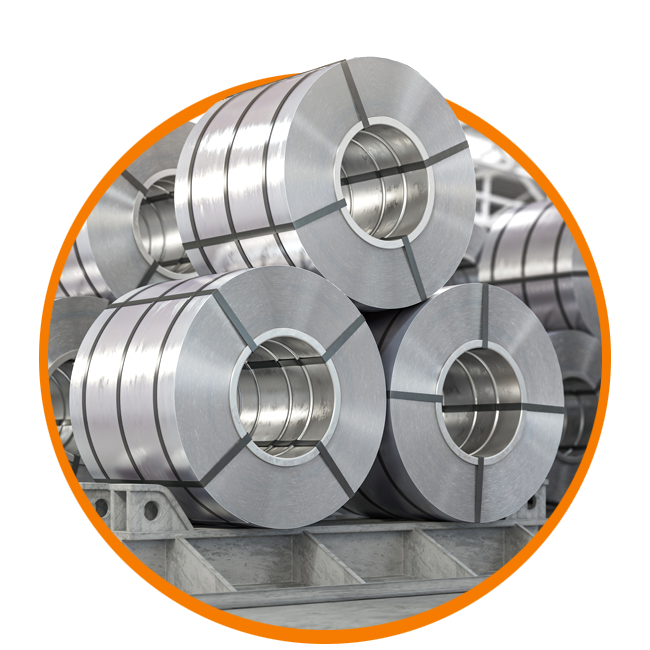 STEEL MILL EQUIPMENT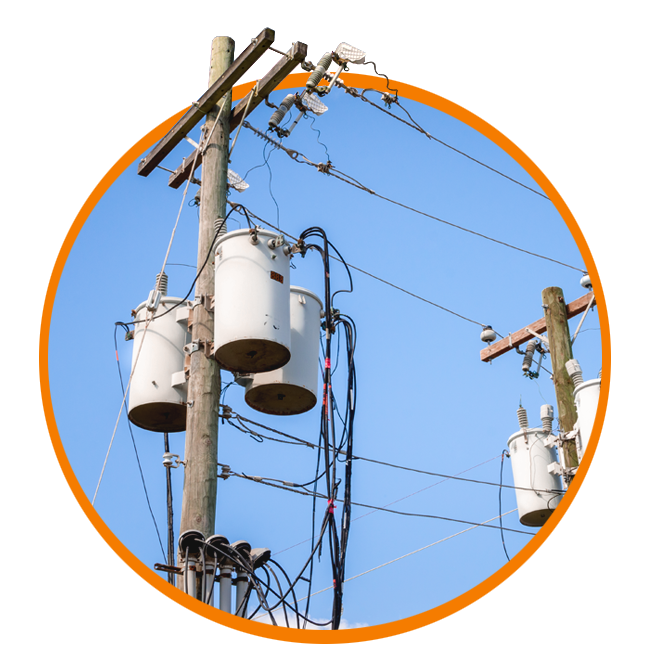 ELECTRICAL UTILITIES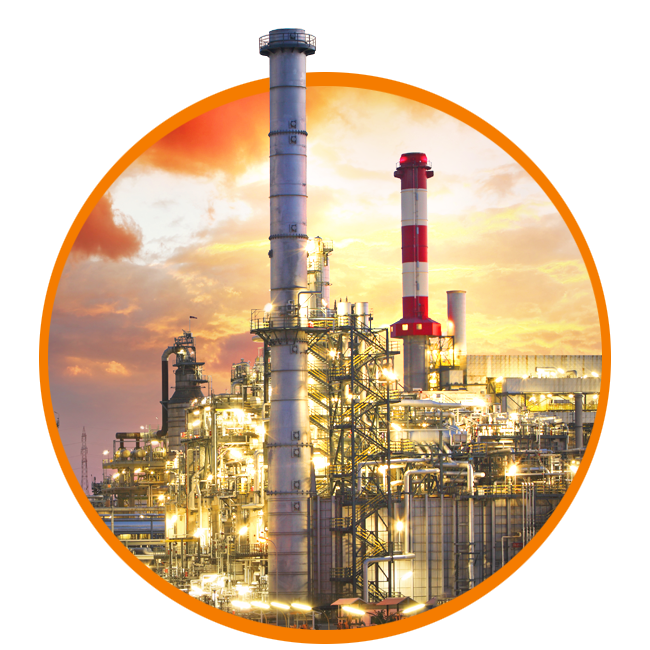 PETROCHEMICAL & PROCESS FACILITIES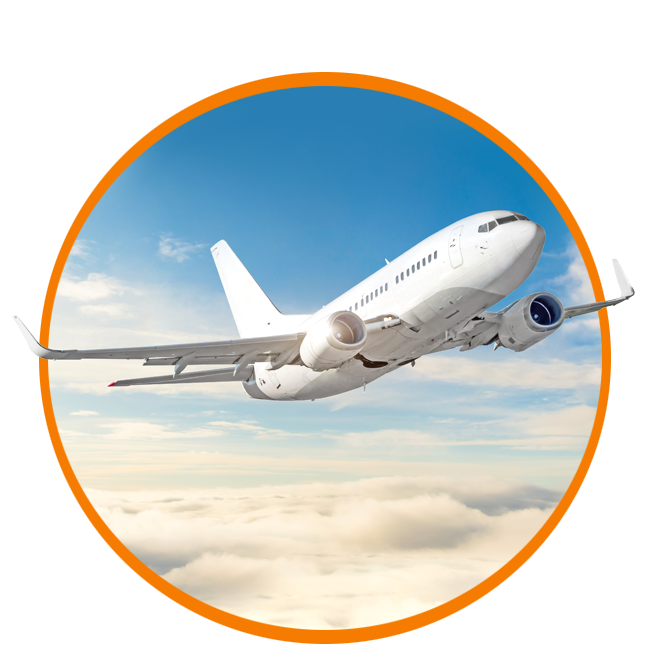 AIRCRAFTS & AEROSPACE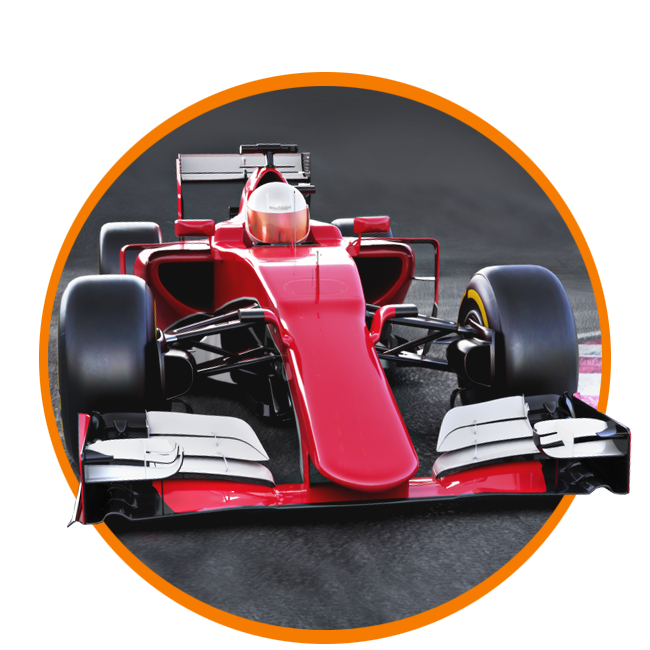 AUTOMOTIVE & RACING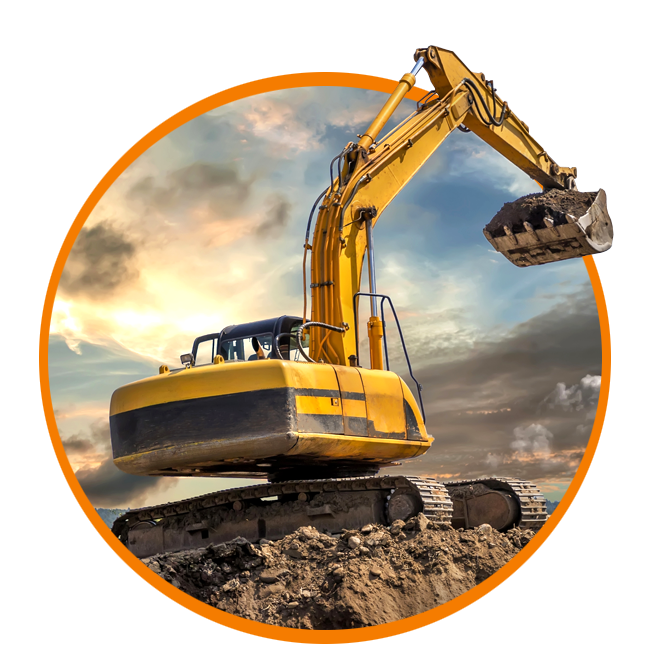 INDUSTRIAL & HEAVY EQUIPMENT
WHAT OUR CUSTOMERS HAVE TO SAY
See what our customers have to say about our outstanding service.
"Belleville's customer service is outstanding. Always keeping my company informed if any changes are made or need to orders. Responds quickly to their customers and is very professional."
DRILLING INDUSTRY BUYER
"Working with Belleville is always a pleasure. The customer service is top notch! I am spoiled to quick responses and order acknowledgements."
VALVE INDUSTRY BUYER
"It is always a pleasure to work with the Belleville International staff. Great customer service and great product."
BUYER FOR GLOBAL DISTRIBUTOR